Buy Chelsea FC Tickets
Chelsea FC tickets are available on sale. Price for the CFC match tickets is shown in either GBP or EURO.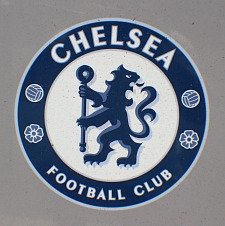 Here's upcoming Chelsea FC schedule (fixtures) as below:
There are no hidden booking fees, no service charges and no other fees but the shipping charge which is sometimes free when self collection is available.
Latest Chelsea FC News

Update on May 2012:
Chelsea was able to beat Liverpool FC and claimed FA Cup title, then still have a shot at 2012 UEFA Championship League, will be playing against German's Bayern Munich at Allianz Arena on May 19.
Update on March 2012:
Chelsea will be playing against either Tottenham or Bolton in 2012 FA Cup Semi-Final.
The Guide to Chelsea FC Tickets

Chelsea Football Club had been a successful English football club that have won Premier League titles, FA Cups, League Cups and European Cup Winners' Cups. They have won hearts of football lovers in London, UK and worldwide.
Founded in 1905, its nickname is called "The Blues", Chelsea's home venue is Stamford Bridge in London; used to be rivals with fellow London neighbours Arsenal, Tottenham Hotspur and Fulham.
In 2003 a Russian billionaire Roman Abramovich just owned the Chelsea football club for 140 million British pounds to get the British media's attentions! Roman is a big-money spender who invested another 100 million Briitish pounds by signing world-class footballers like P. Cech, Drogba and other skilled players, also hired a Portuguese brilliant coach named Jose Mourinho, the way Roman used money to turn Chelsea FC into a football powerhouse.
It turned out Chelsea won Barclays Premiership crown in 2005 and did it again in 2006, just became only the fifth team to win back to back Premier League Championships since the world War II has ended, even thought they had tough lucks in UEFA Champions League history (2007-2008).
They are just becoming the goal-scoring machine and so hungry for more major trophies, the more goals they score, the more exciting football matches they perform, a must-see for every football fan from the different places.

Buy Chelsea FC tickets online for EPL, FA Cup and Carling cup football (soccer) matches vs Arsenal, Liverpool, Manchester Utd, Man City, Aston Villa, Birmingham, Blackburn, Blackpool, Bolton, Everton, Fulham, Newcastle, Stoke, Sunderland, Tottenham Hotspur. West Ham, Wigan and Wolverhampton Wanderers.

PayPal mastercard or credit card or debit card is accepted for your event ticket purchases.
If you wish to shop for Chelsea football tickets in French, visit Billets de Chelsea FC.
SoccerTicketShop | English Football Tickets | Chelsea Football Tickets
SoccerTicketShop acts as an intermediary between buyers and ticket sellers (defined below) to facilitate the purchase and sale of English football tickets, and as such is not directly involved in the actual ticket sale transaction between the buyers and TICKET SELLERS. All sales are final. As tickets sold through this SITE are often obtained through the secondary market and prices are determined by the individual ticket seller, the prices for tickets may be above or below face value.