Buy Colombia National Soccer Tickets

Colombia national soccer tickets are available for sale.
Here is upcoming Colombia national football team schedule as below:
Price for the Colombia football match tickets for FIFA World Cup, Copa America and international friendly matches is shown in either Euro or USD.
The Guide to
Colombia National Soccer Tickets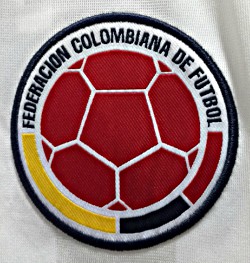 The Colombian National Football Team is one of CONMEBOL members in South America, This football team are nicknamed Los Cafeteros due to the Colobmian coffee production in their own country.
They are known as yellow shirt and royal blue short pant and red sock on international soccer field.
Colombia national soccer team have appeared in the FIFA World Cup tournaments (1962, 1990, 1994, 1998).
Colombian's only major achievement was winning the 2001 Copa America championship title while they were hosting this soccer tournament.
PayPal MasterCard or credit card or debit card is accepted for Colombia national soccer ticket purchases.
Update on October 2013:
Colombia finally earned trip to the 2014 FIFA World Cup soccer tournament in Brazil since 1998.
As for Colombia national football team tickets in Spanish, visit Boletos para futbol Colombia.
SoccerTicketShop | World Football Tickets | Colombia National Soccer Team
SoccerTicketShop acts as an intermediary between buyers and ticket sellers (defined below) to facilitate the purchase and sale of world football tickets or international soccer match tickets, and as such is not directly involved in the actual ticket sale transaction between the buyers and TICKET SELLERS. All sales are final. As tickets sold through this SITE are often obtained through the secondary market and prices are determined by the individual ticket seller, the prices for tickets may be above or below face value.