Buy Turkish Super Lig Tickets
Super Lig tickets are available for sale. Price for the Turkish football league tickets is shown in EURO.
Here is upcoming Super Lig match schedule as below: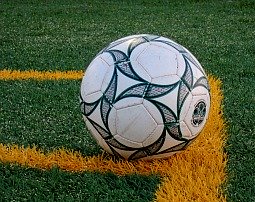 Note: There are no hidden booking fees, no service charges and no other fees but shipping charge which is sometimes free when self collection is available.
Latest Turkish Super Lig News
About Turkish Super Lig Tickets

Founded in 1959, the Turkish Football League is called Super Lig, the highest level football league for 18 professional football clubs in Turkey, also Spor Toto is a current sponsor of the Turkish football league.

The winner of Turkish Super Lig will automtically qualify for UEFA Champions League competition next season.

There three strong giants out of 18 football clubs are Galatasaray FC, Fenerbahce FC and Besiktas FC in Istanbul. It's had been so amazing to watch three of them had dominated Turkish Super Lig seasons since 1990. These professional soccer matches had been so passionate and emotional in Turkey.

If you are one of football lovers or tourists who wanted to watch professional soccer match in Istanbul, You shall shop early ahead of time and buy tickets to the Turkish Super Lig soccer match. PayPal MasterCard, other credit card or debit card is accepted.

SoccerTicketShop is where you can buy tickets for Super Lig football matches with confidence because they offer 100% ticket guarantee and 100% safe / secure online purchase transaction.
As for Turkish football league ticket in another languages: biletleri.
SoccerTicketShop | Turkish SuperLig Tickets