USMNT Tickets:
Buy USA Men's Soccer Tickets
USMNT tickets are available for sale.
Here is upcoming USA Men's soccer schedule as below:
Note: Price for the USMNT match tickets for FIFA World Cup or CONCACAF Gold Cup tournament or international friendly matches is shown in USD.

The Guide to USMNT Tickets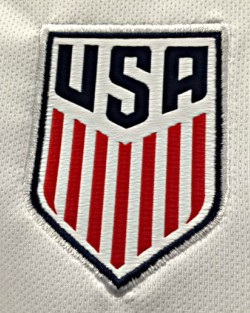 The United States (USA) Men's national soccer team represents the United States is one of FIFA members since 1930. They compete in CONCACAF (the Confederation of North, Central American and Caribbean Association Football) matches and FIFA World Cup matches plus the CONCACAF Gold Cup matches. USA have hosted the 1994 FIFA World Cup soccer tournament.
They were known for upsetting England in the 1950 FIFA World Cup group match and also beating Portugal in the 2002 FIFA World Cup.
They have competed in FIFA World Cup tournaments (1950, 1990, 1994, 1998, 2002, 2006, 2010, 2014) as well as Summer Olympic soccer matches (1904, 1984, 1996).
USA still continued to engage long-history international soccer rivalry with Mexico.
PayPal mastercard or credit card or debit card is accepted for USA soccer ticket purchases.
Latest USMNT News
Update on July 2013:
The Americans beat Panama on 28 July at the Chicago's Soldier Field Stadium and won the 2013 CONCACAF Gold Cup.

Update on October 2012:
CONMEBOL announced that USA will be hosting a special Copa America tournament in 2016 in the United States to commemorate the organization's 100th year. That's so exciting new for soccer lovers or soccer fans who currently live in North America.
If you want to shop for USA soccer tickets in Spanish, visit Boletos para EE.UU. Fubtol.
SoccerTicketShop | World Football Tickets | USA National Soccer Team
SoccerTicketShop acts as an intermediary between buyers and ticket sellers (defined below) to facilitate the purchase and sale of USA mens soccer tickets or USMNT soccer match tickets, and as such is not directly involved in the actual ticket sale transaction between the buyers and TICKET SELLERS. All sales are final. As tickets sold through this SITE are often obtained through the secondary market and prices are determined by the individual ticket seller, the prices for tickets may be above or below face value.