Buy Rangers FC Tickets
Glasgow Rangers FC tickets are available on sale.
Here is upcoming Glasgow Rangers FC schedule (fixtures) as below: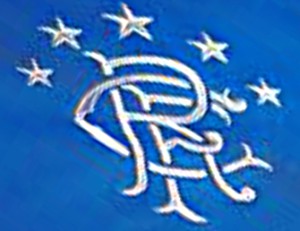 Note: Price for the RFC tickets for Scottish Premier League (SPL), Scottish Cup, Europa and/or Champions League (UCL) is shown in either GBP or EURO. There are no hidden booking fees, no service charges and no other fees but the shipping charge which is sometimes free when self collection is available.
Latest Glasgow Rangers FC News
The Guide to
Glasgow Rangers FC Tickets
The Glasgow Rangers FC, a Scottish professional football club based in Glasgow, Scotland, who currently play in the Scottish Premier League. The club are nicknamed the GERS, Teddy Bears (from the rhyming slang for the same) and the Light Blues, and the fans are known to each other as bluenoses.
They are sometimes referred to as Glasgow Rangers, although the word Glasgow is not part of the club's official title. The club's home venue is all-seated 51,082-capacity Ibrox Stadium in south-west Glasgow.
Rangers have won 53 domestic league titles, more than any other team in the world, and have won the Scottish League Cup 26 times — more than any other Scottish club and the Scottish League Cup 33 times.
In 1961 Rangers reached the final of the European Cup Winners' Cup, becoming the first British club to reach the final of a UEFA club competition. They won the European Cup Winners' Cup in 1972, having been the runners-up in 1961 and 1967, and were runners-up in the 2008 UEFA Cup Final.
For most of their history, Rangers have enjoyed a fierce rivalry with their cross-city opponents Celtic FC, and the two are collectively known as the Old Firm Derby.
As for Rangers football tickets in another language - Billets (French).
SoccerTicketShop | English Football Tickets | Glasgow Rangers FC
SoccerTicketShop acts as an intermediary between buyers and ticket sellers (defined below) to facilitate the purchase and sale of football match tickets, and as such is not directly involved in the actual ticket sale transaction between the buyers and TICKET SELLERS. All sales are final. As tickets sold through this SITE are often obtained through the secondary market and prices are determined by the individual ticket seller, the prices for tickets may be above or below face value.