Buy Brazil National Soccer Tickets

Brazil national soccer tickets are available on sale.
Here is upcoming Brazil international soccer schedule as below:
Price for the Brasil football match tickets for FIFA World Cup, Copa America, Confederations Cup, and international friendly matches is shown in either USD or GBP or EURO. 
The Guide to Brazil National Soccer Tickets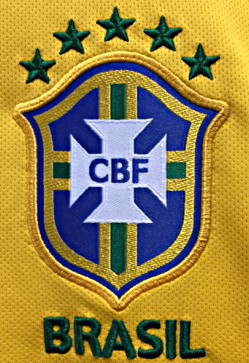 Brazil is the only South Ameruca country to host 2013 FIFA Confederations Cup, 2014 FIFA World Cup, and the 2016 Summer Olympics.
Brazil (Brasil), represents CBF, the most successful national football team in the history of the FIFA World Cup, with five championships (1958, 1962, 1970, 1994, 2002). They are also the most successful team in the FIFA Confederations Cup with three titles. In continental level, Brazil has won eight Copa América titles.
3 of the greatest soccer legends in Brazil are Pele, Ronaldo and Zico.
Shop early and purchase Brazil national soccer tickets online with PayPal mastercard or credit card or debit card.
Latest Brazil Football News
Update on December 2011:
Neymar is the most exciting player in Brazil after Ronaldo era! He will be playing for Brasil as long as he's healthy fit.

For more information on Brasil soccer tickets in Spanish, visit Boletos Futbol Brasil.
SoccerTicketShop | World Football Tickets | Brasil Football Tickets
SoccerTicketShop and OneMoreTickets act as an intermediary between buyers and ticket sellers (defined below) to facilitate the purchase and sale of Brazil football tickets or Brasil soccer tickets, and as such is not directly involved in the actual ticket sale transaction between the buyers and TICKET SELLERS. All sales are final. As tickets sold through this SITE are often obtained through the secondary market and prices are determined by the individual ticket seller, the prices for tickets may be above or below face value.