Buy Costa Rica Soccer Tickets
Costa Rica soccer tickets are available for sale.
Price for the Costa Rican national football team tickets is shown in USD.

Below is upcoming Costa Rica international soccer match schedule:

The Guide to Costa Rica Soccer Tickets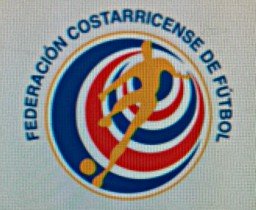 The Costa Rica national soccer team is governed by the Federación Costarricense de Fútbol. They are currently playing international soccer matches under CONCACAF. Their home soccer match venue is called Estadio Nacional de Costa Rica. This national football team is still known as "La Sele" or "Los Ticos".

They had attended FIFA World Cup tournament twice (1990, 2006) and qualified for the 2014 FWC competition, Also proudly had achieved their glories by winning 3-time CONCACAF championship titles (1963, 1969, 1989).

The most interesting facts on Cost Rica national soccer team are as below:

Become the only Central American football team to win first match at the FIFA World Cup compeition.
Become the first Central American football team to qualify for FIFA events such as FWC, U-20 World Cup, U-17 World Cup and Summer Olympic GAmes.
Become the only Central American football team to beat both European team and African team during the FIFA World Cup tournment time.

If Costa Rica national team plays international soccer matches in Texas, Florida, California, Arizona, New York, New Jersey, Washington DC or anyplace in United States, I bet lot of Central American soccer lovers would love to buy this tickets for sure!


Shop early and purchase Costa Rica national soccer team tickets online with PayPal MasterCard, other credit card or debit card.

Latest Costa Rica Soccer News
Update on June / July 2014:
Costa Rica had a great run in the 2014 World Cup campaign, it's really very surprising that they upset both Uruguay and Italy, were able to tie England, then also knocked Greece out on Penalty shootout, unfortunately they lost to Netherlands on another Penalty shootout.
Update on October 2013:
Costa Rica made it to qualify for the 2014 World Cup soccer tournament in Brazil, that's third time they ever have qualified for FWC competitions.

As for Costa Rica soccer tickets in Spanish, visit Boletos para Costa Rica Nacional Futbol.

SoccerTicketShop | World Football Tickets | Costa Rica Football Tickets
SoccerTicketShop acts as an intermediary between buyers and ticket sellers (defined below) to facilitate the purchase and sale of world football tickets or international soccer match tickets, and as such is not directly involved in the actual ticket sale transaction between the buyers and TICKET SELLERS. All sales are final. As tickets sold through this SITE are often obtained through the secondary market and prices are determined by the individual ticket seller, the prices for tickets may be above or below face value.