Buy Japan Soccer Tickets

Japan soccer tickets are available for sale.
Here is upcoming Japanese national football team schedule as below:
Note: Price for the Japanese football match tickets is shown in GBP or USA or Euro. There are no hidden booking fees, no service charges and no other fees but the shipping charge which is sometimes free when self pick-up is available.
The Guide to Japan Soccer Tickets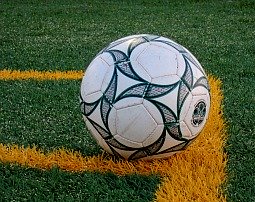 About Japan national soccer team (JFA) -- Japan risen to one of the strong soccer teams in Asia starting early 1990s, Japan won the Asian Cup twice, and were able to earn trips to FIFA World Cup soccer tournaments (1998, 2006, 2010).
Japan and South Korea were co-nations to host the 2002 FIFA World Cup competitions.
Japan national football team are currently playing their home football fixtures at Yokohoma Stadium, Tokyo.
Check out Japanese national football team schedule. Shop early and buy Japan football tickets online with PayPal mastercard or credit card or debit card.
SoccerTicketShop | World Football Tickets
SoccerTicketShop acts as an intermediary between buyers and ticket sellers (defined below) to facilitate the purchase and sale of Japan national football team tickets, and as such is not directly involved in the actual ticket sale transaction between the buyers and TICKET SELLERS. All sales are final. As tickets sold through this SITE are often obtained through the secondary market and prices are determined by the individual ticket seller, the prices for tickets may be above or below face value.