Buy Spanish La Liga Tickets

La Liga tickets
are available on sale.
Here is upcoming La Liga BBVA schedule (timetable) as below:
Price for the Spanish league soccer match tickets is shown in EURO or GBP.
Note: There are no hidden booking fees, no service charges and no other fees but the shipping charge which is sometimes free when self collection is available.
Latest La Liga News

Facts About Spanish La Liga Tickets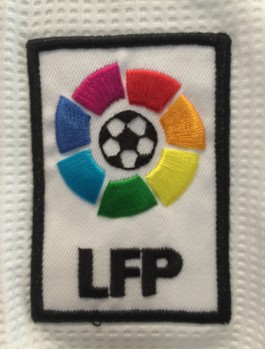 It's also called Primera Division tickets (Liga BBVA tickets), mean the tickets to the Spanish football league, is undeniably popular: it offers high-quality matches, high-scorings and the Real Madrid-Barcelona rivalry is arguably the most thrilling and attractive football game of the season; no wonder why Primera Division tickets are so much in demand! The Primera Division football league is the most professional one in Spain!
Make sure to have your Spanish football tickets before you leave for football stadium. Even thought it's not easy to buy your Real Madrid Tickets and FC Barcelona Tickets, but you can purchase Real Madrid and/or Barca football tickets online here!

As one of the best soccer leagues in the world, the Primera Division, or La liga, as it is also named, you certainly cannot miss out on a competition of this calibre! It was founded in 1929 and still going strong! Real Madrid as well as FC Barcelona have been champions loads of times!
La Liga is where the Spanish football teams could combine good attacking football with success on the European stage. Barcelona won the Champions League and Sevilla won the UEFA Cup by playing good football in 2008-2009 season. The big two of Real Madrid and Barcelona are always in the hunt fot the title, but the league is far more open than the Premiership - with teams like Osasuna, Valencia, Villarreal, Deportivo and Sevilla challenging in recent seasons. The facts showed why Spanish national team won Euro 2008 Championship and 2010 World Cup Championship then won Euro 2012 title again!
If you are really curious of how the Spanish League will be playing, then shop now and and buy your Primera Division football tickets before they are sold out!
Of course, PayPal MasterCard or credit card or debit card is accepted for your soccer match ticket purchases.
As for Liga BBVA tickets in other language: entradas La Liga.
SoccerTicketShop | Spanish Football Tickets | La Liga
SoccerTicketShop acts as an intermediary between buyers and ticket sellers (defined below) to facilitate the purchase and sale of LIga BBVA tickets, and as such is not directly involved in the actual ticket sale transaction between the buyers and TICKET SELLERS. All sales are final. As tickets sold through this SITE are often obtained through the secondary market and prices are determined by the individual ticket seller, the prices for tickets may be above or below face value.