Buy Real Madrid Tickets

Real Madrid tickets are available for sale.

Here is upcoming RMCF football match schedule as below: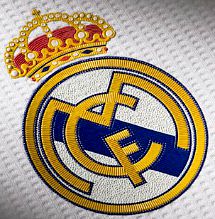 Note: There are no hidden booking fees, no service charges and no other fees but the shipping charge which is sometimes free when self collection is available. Price for the RMFC soccer match tickets  is shown in EURO.
Latest Real Madrid FC Ticket News

The Guide to Real Madrid Tickets

Real_Madrid Club de Futbol is currently known as "Real", is a professional football team based in downtown Madrid, Spain, and is the most successful and powerful football club in Spanish football history. Also, is the richest football club in the World.
Found in 1902, Real Madrid's home game venue is Estadio Santiago Bernabeu, was built in 1947 with a capacity of 80,000. It was reported that Santiago Bernabeu is one of the most famous and prestigious venues in Europe.
Madrid has achieved a total record 31 La Liga Championship titles, 17 Spanish Cups, and also collected total 9 UEFA Champions League crowns (European Cups).
Madrid recently acquired Brazil's Kaka and Portugal's C. Ronaldo, and France's Benzema. Both Kaka and Ronaldo are world-class footballers! It would make Real team looking stronger and attractive!

Real Madrid currently engages long-history "El Clasico" rivalry with LaLiga powerhouse FC Barcelona (FCB). Also Real is known to have another "El Derbi madrileño" rivalry with crosstown Athletico Madrid.

Real Madrid is scheduled to play home-away football matches vs La Liga opponents like Alameria, Athletic Bilbao, Atletico, Deportivo La Coruna, Espanyol, Getafe, Hercules, Levante, Malaga, Mallorca, Osasuna, Racing Santander, Sevilla, Sociedad, Sporting Gijon, Valencia, Villarreal, and Zaragoza.
Check out Real Madrid schedule, shop early and buy Real Madrid tickets!
PayPal mastercard or credit card or debit card is accepted for RMFC soccer ticket purchases.
As for tickets for Real Madrid in another language - boletos RMFC (Spanish).
SoccerTicketShop | Spanish Football Tickets | RMFC Tickets
SoccerTicketShop acts as an intermediary between buyers and ticket sellers (defined below) to facilitate the purchase and sale of tickets for soccer games in Madrid, and as such is not directly involved in the actual ticket sale transaction between the buyers and TICKET SELLERS. All sales are final. As tickets sold through this SITE are often obtained through the secondary market and prices are determined by the individual ticket seller, the prices for tickets may be above or below face value.