Buy Seattle Sounders
Soccer Tickets

Seattle Sounders soccer tickets
are available on sale.
Here's upcoming SSFC match schedule as below:

Note: They offer club level, midfield, corner, behind the goal section, and lower / upper level section seats. Price for the Seattle Sounders tickets is shown in USD.
The Guide to Seattle Sounders Soccer Tickets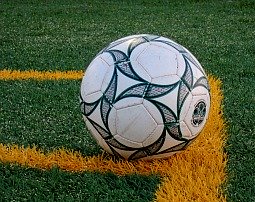 Seattle Sounders FC, an American professional soccer club based in City of Seattle, State of Washington which competes in Major League Soccer (MLS), the top professional soccer league in the United States and Canada.
Sounders achievement as of the end of 2011 MLS season were 3-time winners of Lamar Hunt US Open Cup (2009, 2010, 2011).
Seattle Sounders are currently playing their home soccer matches for MLS, US Open Cup and CONCAFAF Champions League at the CenturyLink Field in City of Seattle.
Sounders engages interesting rivalries with Vancouver Whitecaps and Portland Timbers for Cascadia Cup and have another rivalry with San Jose Earthquakes for Heritage Cup.

MLS tickets for Seattle Sounders soccer matches vs Chicago Fire; Columbus Crew; D.C. United; Houston Dynamo; New England Revolution; NY Red Bulls; NYCFC; Sporting Kansas City; Toronto FC; Chivas USA; Colorado Rapids; FC Dallas; Los Angeles Galaxy; Montreal Impact; Philadelphia Union; Portland Timbers; Real Salt Lake; San Jose Earthquakes; and Vancouver Whitecaps FC are available on sale.
If they make playoff, shop early for Sounders playoff tickets.
Latest Seattle Sounders FC News

Update on August 2013:
Clint Dempsey left Tottenham Hotspur FC and joined Seattle Sounders by surprise, SSFC's chance of winning MLS Cup championship should be a huge boost!

Update on May 2012:
Seattle Sounders agreed to play an international soccer match with Chelsea FC on July. Shop now for soccer match tickets for Chelsea vs Seattle Sounders as above.
SoccerTicketShop | MLS Tickets | SSFC Tickets
SoccerTicketShop and 2MoreTickets act as an intermediary between buyers and ticket sellers (defined below) to facilitate the purchase and sale of MLS tickets or Major League soccer tickets, and as such is not directly involved in the actual ticket sale transaction between the buyers and TICKET SELLERS. All sales are final. As tickets sold through this SITE are often obtained through the secondary market and prices are determined by the individual ticket seller, the prices for tickets may be above or below face value.