Buy UEFA Champions League Tickets

Champions League tickets
are available for sale.
Here is upcoming UCL schedule (fixtures) as below: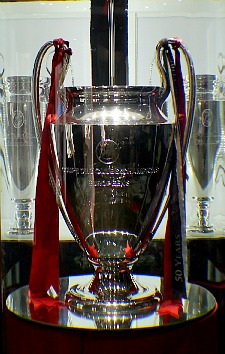 Note: There are no hidden booking fees, no service charges and no other fees but shipping charge is sometimes free when self collection is available.
Price for the UCL tickets is shown in either GBP or EURO. 
Latest UCL News
Update on April 2016:
Atletico Madrid did it again, Unbelievable! they eliminated FC Barcelona in UCL quarterfinal match today, that's second time Atletico has done that in last 3 seasons!
Update on August 2015:
Have you ever heard of FC Astana before?? This football club became the first team from Kazakhstan to qualify for the 2015-2016 European competition thru home-away playoffs in UEFA Champions League history.
Update on May 2015:
FC Barcelona beat Juventus FC  3-1 to claim the 2015 Champions League crown, that's third time they won UCL titles in last 6 season.
Update on May 2013:
It was very interesting to find out (Bayern Munich vs BVB Dortmund) for the 2012-2013 UCL Final. It proved a lot of rapid improvements in Germen soccer level!

Update on April 2012:
What surprised you were both FC Barcelona and Real Madrid were knocked out, instead Chelsea FC and Bayern Munich earned their trip to the 2012 UEFA Champions League final in Munchen, Germany.
The Guide to
UEFA Champions League Tickets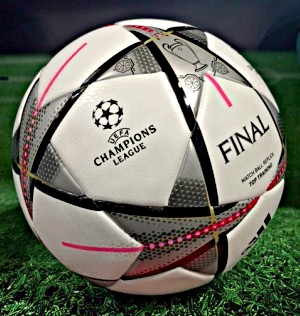 Champions League is known as former "European Cup", that's considered as the most important prize to every professional football club in Europe.
Lists of the most popular football teams who currently playing in UEFA Champions League competitions are Real Madrid. Barcelona, Manchester United, Chelsea, Arsenal, AC Milan, Inter Milan, Bayern Munich, Ajax and Juventus.
As of the end of 2013-2014 UCL season - List of European football clubs who have achieved the recorded number of UCL championship final matches as below:

Real Madrid 13 | AC Milan 11 | Bayern Munich 11 | Liverpool FC 7 | FC Barcelona 7 | Ajax 6 | Inter Milan 6 | Manchester United 3

Shop early and buy your Champions League tickets online with PayPal master card, other credit card or debit card.
If you want to shop for Champions League match tickets in another language, see below:

Billets | Entradas | Fussballtickets | Biglietti | Bilijetter | Bilete | Billetter | Bilhetes | Biletleri
SoccerTicketShop | European Football Tickets | UEFA Champions League
SoccerTicketShop acts as an intermediary between buyers and ticket sellers (defined below) to facilitate the purchase and sale of UCL football match tickets or European Cup ticket, and as such is not directly involved in the actual ticket sale transaction between the buyers and TICKET SELLERS. All sales are final. As tickets sold through this SITE are often obtained through the secondary market and prices are determined by the individual ticket seller, the prices for tickets may be above or below face value.