2018 Super Bowl 52:
SuperBowl Football Tickets

SuperBowl football tickets
,
parking pass
and
Super Bowl hotel rooms
are available for sale on the Ticket Auction.
The 2017 Super Bowl game is scheduled to be played at the NRG Stadium, Houston TX on February.
Be sure to deal with reliable seller who currently holding excellent positive feedbacks only.
Note: Price for the SuperBowl game tickets is shown in USD. PayPal MasterCard, other credit card or debit card is accepted.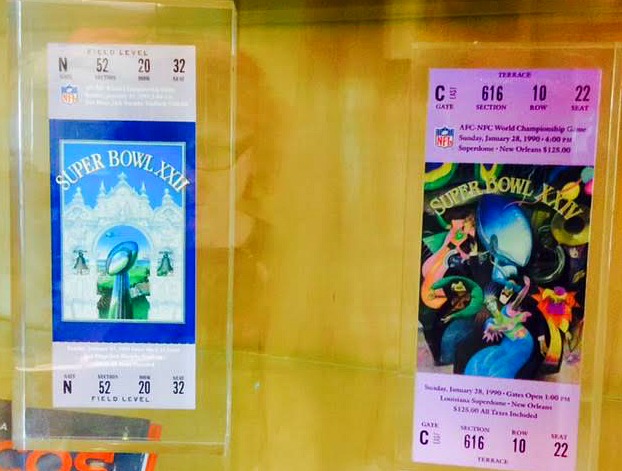 About SuperBowl Football Tickets
The Super Bowl is the official National Football League (NFL)'s annual championship game between NFC winner and AFC winner every February, the Vince Lombardi trophy is really the biggest prize to both the winners of NFC and AFC.
Of course, this Super Bowl game had been always the most-watched TV ratings over the world, it was reported that the 2011 Super Bowl game already drew 111 million viewers! that's so astounding number!
What's more - This game would entertain a series of world-class artists such as Bon Jovi, Bruce Springsteen, Madonna, Janet Jackson and more performing the pre-game show and halftime show LIVE.
Pittsburgh Steelers lead six Super Bowl victories; San Francisco 49ers and Dallas Cowboys have 5 wins each; Green Bay Packers and New York Giants recorded 4 wins each; New England Patriots collected 3 titles; and Denver Broncos won twice in a row.
Be wise to plan ahead, shop early and grab SuperBowl football tickets!
SoccerTicketShop | American Football Tickets| Super Bowl Tickets
SoccerTicketShop acts as an intermediary between buyers and ticket sellers (defined below) to facilitate the purchase and sale of Super Bowl football tickets, and as such is not directly involved in the actual ticket sale transaction between the buyers and TICKET SELLERS. All sales are final. As tickets sold through this SITE are often obtained through the secondary market and prices are determined by the individual ticket seller, the prices for tickets may be above or below face value.