Buy Australia Soccer Tickets
Australia soccer tickets are available for sale. Price for the Australia socceroos tickets is shown in AUD or EURO or USD.
Here's upcoming Australia national soccer team schedule as below:

Note: There are no hidden booking fees, no service charges and no other fees but the shipping charge which is sometimes free when self pick-up is available.
The Guide to Australia Soccer Tickets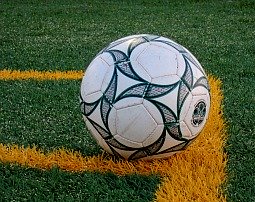 People call Australia national football team the nicliakname "Socceroos", Australia traditioanlly wears yellow national shirt / soccer and green short pant on the soccer field and had been the strongest football team in Oceania Football Association (OFA). They already have won 4-time OFC Nationals Cup.

They beat South Korea in Hong Kong to become the first Oceania team to complete in the 1974 FIFA World Cup compeition, after that, they had a serie of slump years until 2006, they finally beat Uruguay in penalty shootout in order to earn a spot for the 2006 FIFA World Cup, Australia considered this penalty shootout match as the most unforgettable match in Australian soccer history.

By the time they left Oceania to join Asian Football Association in 2007. They currently play in Asian Cup.

Socceroos used to have long history soccer rivalry with New Zealand, now currently enages another tough rivalry with Japan and South Korea.
Shop early and buy Australia national soccer tickets online, cheer for Australia you love.
SoccerTicketShop | World Football Tickets | Socceroos Tickets
SoccerTicketShop acts as an intermediary between buyers and ticket sellers (defined below) to facilitate the purchase and sale of International soccer match tickets, and as such is not directly involved in the actual ticket sale transaction between the buyers and TICKET SELLERS. All sales are final. As tickets sold through this SITE are often obtained through the secondary market and prices are determined by the individual ticket seller, the prices for tickets may be above or below face value.