Real Madrid vs Atletico de Madrid @ Estadio Vicente Calderon
Latest Madrid Derby News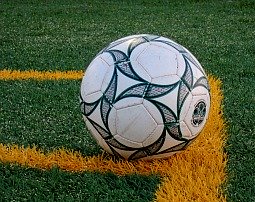 Update on May 2016:
Another Madrid derby rematch between Atletico and Real for the 2016 UEFA Champions League Final in Milano, happened again, that's second time in last 3 season, Real beat Atletico 4-1 in extra time of the 2014 UCL final.
Update on April 2014:
This is first time for two football clubs from the same city (Aletico de Madrid vs Real Madrid) for the 2014 UCL Final in UEFA Champions League history! 
Price for the Madrid Derby football match tickets for Spanish La Liga, UEFA Champions League (UCL) and Copa del Rey is shown in EURO. There are no hidden booking fees, no service charges and no other fees but the shipping charge which is sometimes free when self collection is available.
The Guide to Atletico Real Tickets
El Derbi madrileño (English: Madrid Derby) is the name given to football matches between Real Madrid and Atlético de Madrid, both of them are from one same location called "City of Madrid, Spain".
Real Madrid and Atletico are both professional football clubs based in the city of Madrid, but the biggest differences are Real Madrid have lot of weathly upper class fan bases plus a larger fan bases from the Asia, North America and Central America, and Atletico de Madrid have a working class fan bases which it's from the Madrid's south arena.
Estadio Vicente Calderón is located on the southwestern arena of Madrid's city centre near the Manzaneras river.
Estadio Santiago Bernabeu is located on the heart of Madrid's city centre where the Paseo de la Castellana is easily found.
It is about 6 km distance from Vincente Calderon to Santiago Bernabeu. it should take 15 min to ride metro bus or train to either stadium.
Real Madrid's total 147 football match records against Atletico Madrid: 79 Win 31 Loss 35 Draw as of the end of 2009-10 season.
For more details on El Derbi madrileño.
SoccerTicketShop | Spanish Football Tickets | Atletico Real Tickets
SoccerTicketShop acts as an intermediary between buyers and ticket sellers (defined below) to facilitate the purchase and sale of Champions League football tickets or European Cup ticket, and as such is not directly involved in the actual ticket sale transaction between the buyers and TICKET SELLERS. All sales are final. As tickets sold through this SITE are often obtained through the secondary market and prices are determined by the individual ticket seller, the prices for tickets may be above or below face value.