Old Firm Derby Tickets:
Celtic FC vs Rangers FC
Old Firm Derby tickets for Celtic FC vs Rangers FC are currently available for sale.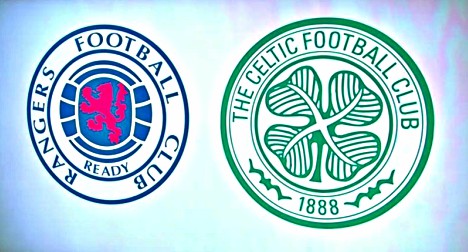 Latest Old Firm Derby News
The Guide to Old Firm Derby Tickets
Old firm derby is viewed as a long-history football match between Celtic and Rangers in Scotland since May 1888, Both of them have played each other for 401 times since the day Rangers FC finally returned to Scottish Permier League in 2016. Rangers' all-time record vs Celtics: 159 Won 145 Loss 97 Ties as for the end of 2015-2016 season.
Find Glasgow derby ticket for Celtic vs Rangers will be one of the most popular football tickets at either Celtic Park or Ibrox Stadium in Glasgow, Scotland, and price for these football match tickets is shown in Great British pounds (GBP).
As the crosstown rivalry football match between Rangers FC and Celtic FC would start. This classic match is known as one of the biggest and most intense derbies in the European football, they have lot of stakes and also their emotions are so high!
If you have tickets for this football match, you'll be enjoying feeling the atmosphere of a "thrilling / passionate" competition between Rangers FC and Celtic FC! If not, buy Rangers vs Celtic tickets now!
Note: PayPal mastercard or credit card or debit card is accepted for your event ticket purchases.
For more details on Old Firm Derby.
SoccerTicketShop | English Football Tickets 
SoccerTicketShop acts as an intermediary between buyers and ticket sellers (defined below) to facilitate the purchase and sale of football match tickets, and as such is not directly involved in the actual ticket sale transaction between the buyers and TICKET SELLERS. All sales are final. As tickets sold through this SITE are often obtained through the secondary market and prices are determined by the individual ticket seller, the prices for tickets may be above or below face value.