Buy Arsenal Chelsea Tickets
The Guide to Arsenal Chelsea Tickets
ARSENAL CHELSEA TICKETS for Arsenal FC vs Chelsea FC are available for sale.
This classic match will be one of the hottest football tickets in England, UK where it would be for the football matches like Barclays Premier League (EPL) or FA Cup or CapitalOne (Carling) Cup or even UEFA Champions League (CL).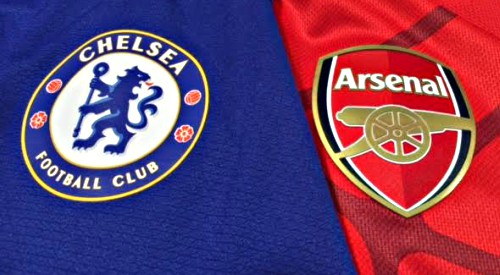 Chelsea vs Arsenal at Stamford Bridge London.
Arsenal vs Chelsea at Emirates Stadium London. 
It is about 10 mile or 17 kilometer distance between Chelsea's venue and Arsenal's venue, it takes 30 minute to arrive by tube at either venue.
As for the FA Cup history between Chelsea FC and Arsenal FC, both of them had been paired for the fourth consecutive season on the trot in this competition! Chelsea's last 20 football match records against Arsenal: 10 Won 5 Lost 5 Draw.
If you have this football match tickets for Barclay Premiership or FA Cup, you'll be enjoying feeling the atmosphere of a thrilling and passionate competition between Arsenal and Chelsea! 
Note: There are no hidden booking fees, no service charges and no other fees but the shipping charge is sometimes free when self collection is available.
SoccerTicketShop | English Football Tickets | Arsenal vs Chelsea
SoccerTicketShop acts as an intermediary between buyers and ticket sellers (defined below) to facilitate the purchase and sale of English football match tickets, and as such is not directly involved in the actual ticket sale transaction between the buyers and TICKET SELLERS. All sales are final. As tickets sold through this SITE are often obtained through the secondary market and prices are determined by the individual ticket seller, the prices for tickets may be above or below face value.