Buy Chelsea Liverpool Tickets
The Guide to Chelsea Liverpool Tickets
CHELSEA LIVERPOOL TICKETS:
Tickets for Chelsea FC vs Liverpool FC at either Stamford Bridge or Anfield Road are available on sale.
This classic match always had been one of the most popular football tickets in UK whether it will be for Premier League (EPL) or FA Cup or Capital One Cup or even UEFA Champions League (UCL).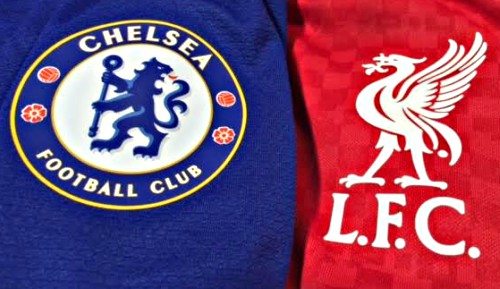 Update on April 2012:
If Chelsea is able to beat Tottenham, Chelsea will be playing against Liverpool for 2012 FA Cup Final at the Wembley Stadium.
As for the UEFA Champions League history between Chelsea FC and Liverpool FC, both of them had been paired for the fifth consecutive season on the trot in this competition! Chelsea's last match with Liverpool was in the 2008 Champions League semi-final which the Blues won, but the Reds had beaten the Blues in CL semi-final in year 2005 and 2007, especially Reds claimed the 2005 UCL crown.
If you have tickets for this football match, you'll be enjoying feeling the atmosphere of a thrilling competition between Liverpool FC and Chelsea FC!  
PayPal Mastercard or credit card or debit card is accepted for your English football match ticket purchases. 
SoccerTicketShop | English Football Tickets | Chelsea FC vs LFC
SoccerTicketShop acts as an intermediary between buyers and ticket sellers (defined below) to facilitate the purchase and sale of English football match tickets, and as such is not directly involved in the actual ticket sale transaction between the buyers and TICKET SELLERS. All sales are final. As tickets sold through this SITE are often obtained through the secondary market and prices are determined by the individual ticket seller, the prices for tickets may be above or below face value.