Buy Malaga vs Barcelona Tickets

Malaga
vs
Barcelona
Tickets are available on sale.
All football match tickets for Spanish La Liga, Copa del Rey, and UEFA Champions League (CL) are in EURO. There are no hidden booking fees, no service charges and no other fees but the shipping charge which is sometimes free when self pick-up is available.

The Guide to Malaga vs Barcelona Tickets
FC Barcelona (FCB) vs Malaga CF @ Camp Nou
Malaga CF vs FC Barcelona (FCB) @ Estadio La Rosaleda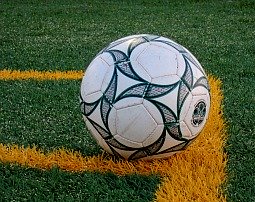 Everybody knows FC Barcelona is one of the strongest football clubs except Real Madrid in Spain. Malaga CF had been a rising star in La Liga history after the 2010 season, Malaga became the first team to grab one spot for knockout round of the 2012-2013 UEFA Champions League (CL).

Even thought FCB has a history of an excellent won-loss record against Malaga CF, but the biggest upset victory for Malaga were they beat FC Barcelona 5 - 1 at Estadio La Rosaleda in the La Liga 2000-2001 season. That's why Barca cannot afford to underestimated Malaga's team strength whenever they come to the Estadio La Rosaleda.

Shop now and buy tickets for Malaga CF vs FC Barcelona online with PayPal MasterCard or other credit card or debit card.
SoccerTicketShop | Spanish Football Tickets
SoccerTicketShop acts as an intermediary between buyers and ticket sellers (defined below) to facilitate the purchase and sale of soccer match tickets for Malaga CF vs FC Barcelona, and as such is not directly involved in the actual ticket sale transaction between the buyers and TICKET SELLERS. All sales are final. As tickets sold through this SITE are often obtained through the secondary market and prices are determined by the individual ticket seller, the prices for tickets may be above or below face value.