Buy Inter Fiorentina Tickets

INTER FIORENTINA TICKETS for Inter Milan vs. Fiorentina are available on sale.
* Inter Milan vs. AC Fiorentina @ San Siro, Milano.
* Fiorentina vs. Inter Milan @ Stadio Artemio Franch, Florence.
The Guide to Inter Fiorentina Tickets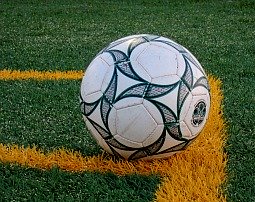 Price for Italian football match tickets is shown in EURO. There are no hidden booking fees, no service charges and no other fees but the shipping charge which is sometimes free when self pick-up is available.
Football matches for Serie A or Coppa Italia between Fiorentina and Inter Milan at San Siro and Artemio Franchi had been very passionate and interesting!
Italia Serie A normally starts in August, continues on Septemebr, Octember, November, December, January, February, March, April, and then ends on May.
SoccerTicketShop dot com is the most specialized and fully dedicated football ticket website powered by Europe's largest sports ticket shop, offers the best soccer match tickets for sale over the world. You can buy your favourite football match tickets online for Fiorentina vs Inter Milan to San Siro or Artemio Franchi.
SoccerTicketShop dot com offers 100% ticket guarantee and 100% safe and secure online purchase transaction for Italian soccer match tickets

PayPal MasterCard or debit card or credit card is accepted for  Fiorentina vs. Inter Milan match ticket purchases.
SoccerTicketShop | Italian Football Tickets 
SoccerTicketShop acts as an intermediary between buyers and ticket sellers (defined below) to facilitate the purchase and sale of Inter Milan vs AC Fiorentina football match tickets, and as such is not directly involved in the actual ticket sale transaction between the buyers and TICKET SELLERS. All sales are final. As tickets sold through this SITE are often obtained through the secondary market and prices are determined by the individual ticket seller, the prices for tickets may be above or below face value.