Wigan Tickets:
Book Wigan Athletic Tickets
Wigan tickets  are available on sale 
Here is upcoming Wigan Athletic schedule (fixtures) as below: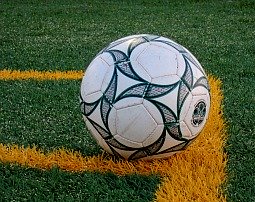 Price for the WAFC match tickets for Barclays Premier League (EPL), FA Cup, CapitalOne (Carling) Cup or Europa is shown in either GBP or EURO.
There are no hidden booking fees, no service charges and no other fees but the shipping charge which is sometimes free when self collection is available.
Latest Wigan Athletic News
Update on March 2014:
So incredible to find Wigan beat Man City again for second time in FA Cup, and would have to face another EPL powerhouse Arsenal FC in the FA Cup semi-final match. 
Update on May 2013:
It was so strange to say that Wigan became the first team to win FA Cup title and were demoted to League Championships on the same season. Hopefully Wigan would promote back to EPL next season.
Update on May 2013:
Wigan claimed their first historic FA Cup title in their club history by beating Man City in stopping time at Wembley Stadium.
The Guide to Wigan Tickets
Wigan Athletic Football Club, known as WAFC, is one of the English Premier League professional football clubs based in Wigan, Greater Manchester, having been promoted from the Championship in 2005. Wigan's current spell in the Premier League is the only top flight run in the club's history. Wigan are currently playing their home football matches at the DW Stadium.
Wigan traditionally engages the South Lancashire derby football matches with their archrival Bolton Wanderers, as well as have another interesting rivalries with Preston North End Oldham Athletic, West Ham United FC and Blackburn Rovers FC.
Football match tickets for Wigan Athletic vs Man Utd, Arsenal, Chelsea, Liverpool or Manchester City at DW Stadium should be selling out sooner or later. Please don't wait and shop for this great football match tickets!
It is available to book Wigan tickets vs Bolton Wanderers, LFC, West Bromwich Albion, Stoke City, Aston Villa, Arsenal, Newcastle United, Fulham, Blackburn Rovers, Hull City, Birmingham City, Tottenham Hotspur, Blackpool, Everton, QPR, MUFC and MCFC.
SoccerTicketShop | English Football Tickets | Wign Tickets
SoccerTicketShop acts as an intermediary between buyers and ticket sellers (defined below) to facilitate the purchase and sale of WAFC football match tickets, and as such is not directly involved in the actual ticket sale transaction between the buyers and TICKET SELLERS. All sales are final. As tickets sold through this SITE are often obtained through the secondary market and prices are determined by the individual ticket seller, the prices for tickets may be above or below face value.