Booking
Panathinaikos Soccer Tickets

Panathinaikos soccer tickets are available for sale.

Here's upcoming Panathinaikos F.C. match schedule as below:

About Panathinaikos Soccer Tickets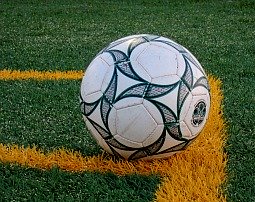 Panathinaikos FC, founded in 1908, is one of Greek professional football clubs based in city of Athens, Greece.

They currently compete in the "Super League Greece" football league and plays their home football matches at the Apostolos Nikolaidis Stadium, Athens.

Panathinaikos FC is still one of the strongest soccer teams in Greece based on their past won - loss records and European competition records.

Below is Panathinaikos FC's major achievements as of the end of 2011 - 2012 season:

- Winner of Super League Greece (20 Times)
- Winner of Greek Cup (18 Times)
- Winner of Greek SuperCup (5 Times)
- Finalist of UEFA Champions League (1971)
- Semi-finalist of UEFA Champions League (1985)

They currently hold the record where they had played in the UEFA Cup competitions for total 23 times. Also they have made their first historic trip to the 1971 European Cup final, unfortunately they lost to Ajax Amsterdam and Dutch soccer legend Johan Cruyff, and another history - they advanced to the 1985 European Cup semi-final match but lost to Liverpool FC.

They currently engage the "Derby of the eternal enemies" football rivalry with long-time rival Olympiacos CFP.
SoccerTicketShop | European Football Tickets | Panathinaikos FC
SoccerTicketShop acts as an intermediary between buyers and ticket sellers (defined below) to facilitate the purchase and sale of European soccer match tickets or UEFA Cup ticket, and as such is not directly involved in the actual ticket sale transaction between the buyers and TICKET SELLERS. All sales are final. As tickets sold through this SITE are often obtained through the secondary market and prices are determined by the individual ticket seller, the prices for tickets may be above or below face value.