MUFC vs. Liverpool at the Old Trafford.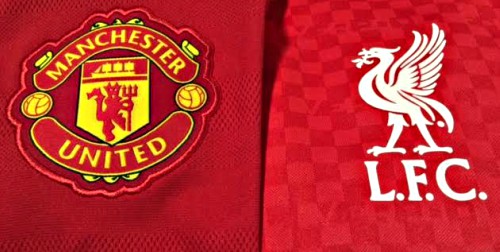 The Guide to Liverpool Man Utd Tickets
Note: All football match tickets are in either Great British pounds (GBP) or EURO. There are no hidden booking fees, no service charges and no other fees but the shipping charge which is sometimes free when self collection is available.
Updating on 08 January 2012:
Liverpool plays against Manchester United at the Anfield Rd for FA Cup third round match on 25 January, that should be an exciting football match!
Every football match between Liverpool FC and Manchester United FC at Old Trafford and Anfield Road for Premier League or FA Cup or even Champions League knockout stage will be always thrilling and more passionate!
Liverpool and Manchester United are two out of four powerhouses for Barclays Premiership in England, that's why UEFA still viewed both of them as seeds for Champions League competitions!
Liverpool FC currently have S. Gerard, D. Kyut, and more skilled footballers.
Manchester United FC currently have W, Rooney, R. Giggs, Rio Fernando, Javier Hernandez, M. Owen and more talented footballers.
PayPal mastercard or credit card or debit card is accepted for your LFc v MUFC football ticket purchases.


SoccerTicketShop | English Football Tickets
SoccerTicketShop acts as an intermediary between buyers and ticket sellers (defined below) to facilitate the purchase and sale of football tickets for LFC vs MUFC, and as such is not directly involved in the actual ticket sale transaction between the buyers and TICKET SELLERS. All sales are final. As tickets sold through this SITE are often obtained through the secondary market and prices are determined by the individual ticket seller, the prices for tickets may be above or below face value.