Buy Leicester City Tickets
Leicester City tickets are available on sale.

Here is upcoming LCFC football schedule (fixtures) as below: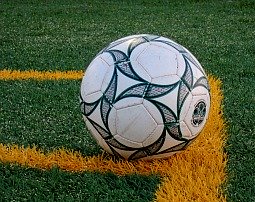 Note: Price for the LCFC football match tickets for Premier League (EPL), CapitalOne and FA Cup is shown in either GBP or EURO. There are no hidden booking fees, no service charges and no other fees but shipping charge which is sometimes free when self collection is available.
Latest LCFC News
Update on March 2017:
LCFC had a surprising run at the UEFA Champions League season, became only English football club to made it to quarter-final, will face Atletico Madrid who were another tough Spanish La Liga team. Good Luck to the Foxes.
Update on May 2016:
LCFC finally made surprising history! just clinched the historic Barclays Premier League crown for first time in 132-year club history, that's one of the most remarkable and biggest shocks in EPL history! Gary Lineker described his former hometown team's achievement as "the biggest sporting shock of my lifetime"! Congrats to the Foxes!
The Guide to Leicester City Tickets

Leicester City F. C. (LCFC), is one of professional English football clubs is based in Leicester, found in 1884, that's one of the oldest football teams in England. Leicester City's famous nickname is "The Foxes"; they are currently playing home football matches at the King Power Stadium (you may call "Filbert Way").

Leicester City FC's major achievements were 4-time finalists of the FA Cup (1949, 1961, 1963, 1969).

There 3 most popular players who started their professional football careers at LCFC and played for England national team in the FIFA World Cup competitions and had been induced into England Football Hall of Fame are Gordan Banks, Peter Shilton, and Gary Lineker.

LCFC currently engages the long-history football rivalries with Nottingham Forest FC, Derby County and Coventry City.

Football tickets for LCFC vs. EPL powerhouses such as Arsenal, Manchester United (MUFC), Man City (MCFC), Liverpool (LFC), and Chelsea at the King Power Stadium should be in hot demands!

SoccerTicketShop is where you could shop and book your Leicester City   tickets online for EPL, FA Cup and English League Cup vs. Aston Villa, Birmingham, Blackburn, Blackpool, Bolton, Cardiff, Crystal Palace, Everton, Fulham, Hull City, Newcastle United, Norwich, QPR, Southampton, Stoke City, Sunderland, Swansea City, Southampton, and Tottenham Hotspur. West Bromwich, West Ham, Wigan Athletics and Wolverhampton Wanderers.

Note: PayPal MasterCard, other credit card or debit card is accepted for your event ticket purchases.
SoccerTicketShop | English Football Tickets | Leicester City FC
SoccerTicketShop acts as an intermediary between buyers and ticket sellers (defined below) to facilitate the purchase and sale of English  soccer match tickets, and as such is not directly involved in the actual ticket sale transaction between the buyers and TICKET SELLERS. All sales are final. As tickets sold through this SITE are often obtained through the secondary market and prices are determined by the individual ticket seller, the prices for tickets may be above or below face value.