Roma Derby:
Buy Lazio Roma Tickets

LAZIO ROMA TICKETS:
Eternal City derby tickets for SS Lazio vs. AS Roma are available on sale for Serie A and/or Italian Cup matches.
Stadio Olimpico is where AS Roma vs SS Lazio soccer matches would be hosted traditionally in Rome.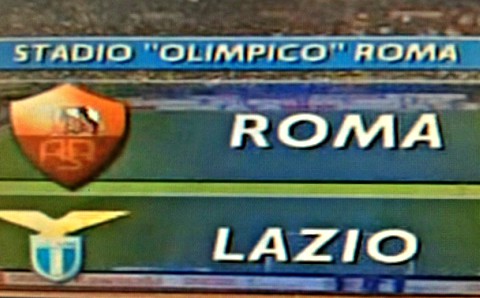 The Guide to Lazio Roma Tickets

The Derby della Capitale (English: Derby of the capital), also known as il Derby Capitolino and Derby del Cupolone, as well as The Rome Derby in English, is the local football derby in Rome, Italy.
It has been a long-standing rivalry between the two major teams of the city, SS Lazio and AS Roma, considered to be the most intense derby in Italy football history.
Since AS Roma was founded in 1927, this football club was formed as a result of a merger between three of the four major clubs in Rome. The only club to resist the merger was S.S. Lazio. The rivalry between the clubs grew from this point, as they fought for the honour of representing Rome as it's premier club. The Rome Derby has been subject to violence over the years, driven primarily by the Ultra factions of both clubs. The Violence is often motivated by racist and fascist ideologies
View matchup schedule for SS Lazio vs. AS Roma, shop early for Lazio Roma tickets online with PayPal MasterCard, or other credit card or debit card.
Note: Price for Rome Derby football match tickets is shown in EURO. There are no hidden booking fees, no service charges and no other fees but shipping charge is sometimes free when self pick-up is available.
For more details on Derby della Capitale.
SoccerTicketShop | Italian Football Tickets 
SoccerTicketShop acts as an intermediary between buyers and ticket sellers (defined below) to facilitate the purchase and sale of Eternal City derby tickets, and as such is not directly involved in the actual ticket sale transaction between the buyers and TICKET SELLERS. All sales are final. As tickets sold through this SITE are often obtained through the secondary market and prices are determined by the individual ticket seller, the prices for tickets may be above or below face value.