Buy 2016 International
Football Tickets

2016
International football tickets
for Men's and Women's are available for sale on other Ticket Auction.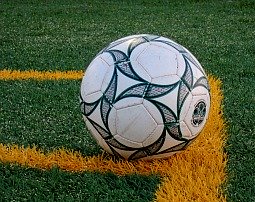 Price for these match tickets is shown in USD.
Please make certain to deal with reliable sellers who currently maintain excellent feedback profiles only. PayPal MasterCard, other credit card and debit card are accepted for your event purchases.
If you cannot find it, please use SEARCH field.
The Guide to
2016 International Football Tickets
Update on January 2016 -- Summer Game soccer matches will be hosted at the Rio's Estadio do Maracana and Estadio Olimpio Joao Havelange, and several other cities such as Brasilia's Estadio Mane Garrincha, Sao Paulo's Corinthians Arena, Belo Horizonte's Esadio Mineral, Salvador's Fonte Nova Arena and Manaus's Amazonia Arena from 3 August to 20 August. The Gold-Medal football match finals (FB035 & FB038) will be hosted in Rio de Janeiro.
---
2012 Summer Game soccer matches will be hosted at London's Wembley Stadium and several other cities such as Manchester's Old Trafford, Newcastle's St James Park, Cardiff's Millennium Stadium, Coventry Stadium and Glasgow's Hampden Park from 25 July to 11 August. The Gold-Medal football match final will be played at Wembley Stadium.
Update on April 2012:
Football tournament at the 2012 Summer Game:
Men's:
Great Britain, South Korea, Japan, United Arab Emirates (UAE), Gabon, Morocco, Egypt, Senegal, Mexico, Honduras, Brazil, Uruguay, New Zealand, Spain, Switzerland and Belarus.
Women's:
Great Britain, Japan, North Korea, South Africa, Cameroon, USA, Canada, Brazil, Colombia, New Zealand, Sweden and France.
Countries with FIFA members are invited to send women's national teams and men's national teams with U-23 to Summer Game qualifying matches. Men's team are allowed to select their national squad with three players over the age of 23.
For these Summer Game football games, the men will compete in a 16-team tournament, and the women in a 12-team tournament. Football preliminaries will begin two days before the Opening Ceremony on 27 July.
The tickets on 2012 Summer Game football matches will be published in 2011.
SoccerTicketShop | World Football Tickets |
SoccerTicketShop acts as an intermediary between buyers and ticket sellers (defined below) to facilitate the purchase and sale of international soccer event tickets, and as such is not directly involved in the actual ticket sale transaction between the buyers and TICKET SELLERS. All sales are final. As tickets sold through this SITE are often obtained through the secondary market and prices are determined by the individual ticket seller, the prices for tickets may be above or below face value.