ICC Tickets:
Buy International Champions Cup Tickets
ICC tickets (International Champions Cup tickets) are available on sale.
Here's upcoming International Champions Cup schedule as below:
The Guide to ICC Tickets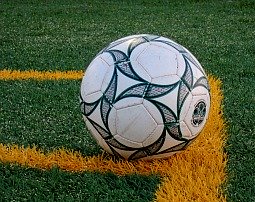 The International Champions Cup, known as ICC, is an annual soccer friendly matches among professional soccer clubs from Europe and other clubs with MLS, this traditional soccer matches are scheduled to be posted in North America, Australia and China around the mid-July to early-August.
ICC was founded in 2012 and supported by Relevant Sports as well as Miami Dolphins owners, and Guinness.
Mostly popular soccer clubs in Europe are Real Madrid, FC Barcelona (FCB), Manchester United (MUFC), Arsenal FC, Chelsea FC, Liverpool FC (LFC) Manchester City (MCFC), Juventus FC, Inter Milan and AC Milan, Also Tottenham Hotspur, Everton FC, AS Roma, Bayern Munich, BVB Dortmund, and Paris St Germain (PSG) are possible.
They would traditionally travel United States, Canada or Australia or China to process "warm-up" preseason soccer tour, and play ICC matches, view them in order for these players to get ready for upcoming competitive soccer season from August to May.
One of the most interesting facts was approx. 109,000 soccer fans came to the Michigan Stadium and watched Real Madrid vs Manchester United in Ann Arbor in 2014.
If you are one of true soccer lovers, why wait?? shop early and secure your
ICC tickets
online, you'll enjoy experiencing high quality of competitive soccer matches LIVE.
Latest International Champions Cup News
If you prefer to shop for international champions cup tickets in Spanish - visit Boletos ICC.
For more details on International Champions Cup.
SoccerTicketShop | European Football Tickets
SoccerTicketShop acts as an intermediary between buyers and ticket sellers (defined below) to facilitate the purchase and sale of soccer match tickets, and as such is not directly involved in the actual ticket sale transaction between the buyers and TICKET SELLERS. All sales are final. As tickets sold through this SITE are often obtained through the secondary market and prices are determined by the individual ticket seller, the prices for tickets may be above or below face value.