Buy CONCACAF
Gold Cup Tickets

CONCACAF Gold Cup tickets are available for sale. Price for the "Copa Oro" soccer tournament tickets is shown in USD.

Here's upcoming CONCACAF Copa de Oro match schedule as below:

Latest CONCACAF Gold Cup Soccer News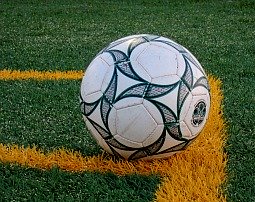 The Guide to CONCACAF Gold Cup Tickets

The CONCACAF Gold Cup, ("Copa de Oro de la CONCACAF" in Spanish), is one of the most popular soccer tournaments in CONCACAF where Countries from North America, Central America and the Caribbean.

North America (USA, Canada, Mexico), Central America (El Salvador, Costa Rica, Cuba, Honduras, Guatemala, Panama), and the Caribbean (Haiti, Jamaica, Trinidad & Tobago) will be playing in this Gold Cup competition.

Mexico recorded 6 Gold Cup titles, United States earned 5 titles, and Canada won once in last 12 tournament records as of end of year 2013. Only same Winner of last 2 Gold Cup would automatically qualify for FIFA Confederations Cup tournament, but if Different winners of last 2 Gold cup would have to play each other in the playoff in order to earn trip to Confederations Cup.

Gold Cup tournament always had been thrilling and passionate especially penalty shoot-out after score in extra time are tied!

Check out Gold Cup match schedule and shop online for this football tournament tickets with PayPal MasterCard or credit card or debit card.
If you wish to shop for tickets for Copa Oro matches in Spanish, visit Boletos Copa de Oro.
SoccerTicketShop | World Football Tickets | CONCACAF Gold Cup
SoccerTicketShop acts as an intermediary between buyers and ticket sellers (defined below) to facilitate the purchase and sale of football match tickets, and as such is not directly involved in the actual ticket sale transaction between the buyers and TICKET SELLERS. All sales are final. As tickets sold through this SITE are often obtained through the secondary market and prices are determined by the individual ticket seller, the prices for tickets may be above or below face value.