Buy FC Steaua Bucuresti Tickets
FC Steaua Bucuresti tickets are available on sale.
Here's upcoming FC Steaua Bucuresti schedule (timeable) as below: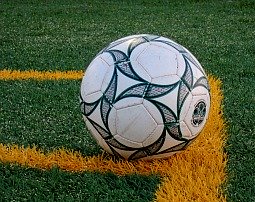 Price for Steaua Bucuresti soccer match tickets for either UEFA Champions League (UCL) or Europa League is shown in EURO.
Note: There are no hidden booking fees, no service charges and no other fees but the shipping charge is sometimes free when self collection-up is available.
Update on August 2013 - Steau Bucuresti had been drawn into the same group with Chelsea FC, Schalke 04 and Basel.

About FC Steaua Bucuresti Tickets

FC Steaua Bucuresti, a professional football club based in Bucharest, Romania. Found in 1947, Steaua Bucuresti had been considered as the strongest football club in Eastern Europe, they have won a record of total 23 Romanian Liga I titles and total 21 Romania Cup (Cupa Romaniel) titles.
FC Steaua Bucuresti became the first East European team to win the 1986 UEFA Champions League title (former European Cup) in UEFA history. and had a great shot at the 1989 CL trophy again but lost in CL final. Also they have won the 2006 UEFA Europa League title.
FC Steaua Bucuresti are currently competing in their home football matches at the Stadionul Naţional, Bucharest.
SoccerTicketShop | European Football Tickets | Steaua Bucuresti Tickets
SoccerTicketShop acts as an intermediary between buyers and ticket sellers (defined below) to facilitate the purchase and sale of Steaua Bucuresti football match tickets, and as such is not directly involved in the actual ticket sale transaction between the buyers and TICKET SELLERS. All sales are final. As tickets sold through this SITE are often obtained through the secondary market and prices are determined by the individual ticket seller, the prices for tickets may be above or below face value.