Buy Europe
World Cup Qualifier Tickets
Europe World Cup Qualifier tickets are available for sale. Price for the WCQ tickets is shown in EURO or GBP.
Here is upcoming European World Cup Qualifier schedule as below: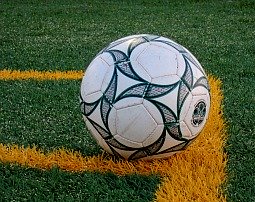 Note: There are no hidden booking fees, no service charges and no other fees but shipping charge is sometimes free when self collection is available. 
The Guide to Europe 
World Cup Qualifier Tickets
Here are list of national teams out of UEFA that currently compete in every WCQ campaign as below:
Albania | Andorra | Armenia | Austria | Azerbaijan | Belgium | Belarus | Bosnia | Bulgaria | Croatia | Czech | Cyprus | Denmark | England | Estonia | Faroe Islands | Finland | France | Georgia | Germany | Greece | Hungary | Iceland | Ireland | Israel | Italy | Kazakhstan | Latvia | Liechtenstein | Lithuania | Luxembourg | Macedonia | Malta | Moldova | Montenegro | Netherlands | North Ireland | Norway | Poland | Portugal | Romania | Russia | San Marino | Scotland | Serbia | Slovakia | Slovenia | Spain | Sweden | Switzerland | Turkey | Ukraine | Wales
About FIFA World Cup Qualifying (Europe):
Europe (UEFA) is the largest teams (contigent) that FIFA allows them to compete in FIFA World Cup football tournament, its about 14 or 15 teams would successfully qualify for the biggest soccer tournament if any team either win the first place out of the Group or the home-away playoffs.
Only Germany and Italy have never missed out the FIFA World Cup tournament since 1930.
Here are list of national teams out of UEFA that have previously won FIFA World Cup championship titles as of the end of 2010 season below:
- England (1966)
- France (1998)
- Germany (1954, 1974, 1990)
- Italy (1934, 1938, 1982, 2006)
- Spain (2010)
Every WCQ (Europe) soccer matches always had been very passionate and sometime thrilling especially the result of the match could impact other teams. Shop now and buy Europe World Cup Qualifier tickets and cheer for your proud Country. This match could be your unforgettable moment to cherish!
SoccerTicketShop | World Football Tickets | UEFA