Buy Dijon FCO Tickets
Dijon FCO tickets are available for sale.
Here is upcoming Dijon Football Cote d'Or match schedule as below: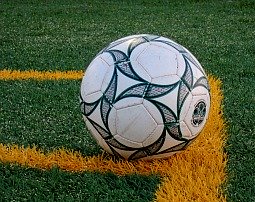 Note: Price for the DFCO tickets is shown in Euro or GBP.
The Guide to Dijon FCO Tickets
Dijon Football Cote d'Or, known as DFCO or Dijon, is one of the French professional football clubs based in Dijon, this town is about 300 miles away from Paris. This football club is one of the youngest clubs in France since it was a merger of two different clubs in 1998.
Their home soccer match venue is the Stade Gaston-Gerard.
They just promoted to the Ligue 1 when they finished second place in Ligue 2 at end of 2015-2016 season.
Ticket demands for DFCO vs Ligue 1 giants such as PSG, Marseille or Lyon should be so higher whenever they come to the Stade Gaton-Gerard.
Tickets for DFCO football matches for French Ligue or Coupe de France vs Aj Auxerre, AS Monaco, AS Nancy, Bordeaux, Brest, Caen, Lens, Lille, Lorient, Lyon, Marseille, Montpellier, Nice, Paris St German (PSG), Stade Rennes, St Etienne, Sochaux, Toulouse, and Valenciennes are available on sale.
SoccerTicketShop | Ligue 1 Tickets | Dijon FCO
SoccerTicketShop acts as an intermediary between buyers and ticket sellers (defined below) to facilitate the purchase and sale of French soccer match tickets, and as such is not directly involved in the actual ticket sale transaction between the buyers and TICKET SELLERS. All sales are final. As tickets sold through this SITE are often obtained through the secondary market and prices are determined by the individual ticket seller, the prices for tickets may be above or below face value.