Buy Copa America Tickets

Copa America tickets are available for sale. Either individual or single game tickets are available too.
Here is upcoming Copa America schedule as below.

Price for the South America soccer match tickets is shown in USD.
The Guide to Copa America Tickets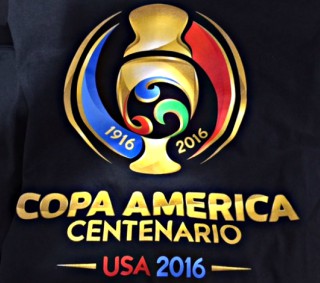 The Copa América, (Spanish and Portuguese for "America Cup"), known as one of the world's most widely viewed soccer tournaments, and also the International Assoc. football competition contested by the men's national teams of the members of CONMEBOL, the sport's continental governing body.
The current tournament format involves 12 teams competing at venues in a host nation over a period of about a month. The confederation has only ten members in the confederation, so national teams from other FIFA confederations are invited to fill the other 2 places; Mexico and Japan.
As for the end of 2011 season, there are seven national teams have won the title. Argentina and Uruguay have won the Copa América a record 14 times each. Brazil, the current champion, have won total eight titles, and Paraguay and Peru are next with two titles each. The other former champions are Colombia and Bolivia, with one title each.
Note: This competition (June - July 2016) that marks the 100th anniversary of South America's championship -- the world's oldest international football tournament.
Copa America tournament always had been thrilling and passionate especially penalty shoot-out after score in extra time are tied!
Browse this football tournament schedule. Shop early and secure your
Copa America tickets
online.
Latest Copa America News
Note: There are no hidden booking fees, no service charges and no other fees but shipping charge is sometimes free when self pickup is available.
As for Copa America in another languages: Boletos para Copa America (Spain); Billets de Copa America (French).
SoccerTicketShop | World Football Tickets | Copa America
SoccerTicketShop acts as an intermediary between buyers and ticket sellers (defined below) to facilitate the purchase and sale of South America football tickets, and as such is not directly involved in the actual ticket sale transaction between the buyers and TICKET SELLERS. All sales are final. As tickets sold through this SITE are often obtained through the secondary market and prices are determined by the individual ticket seller, the prices for tickets may be above or below face value.