Buy Chile Soccer Tickets
Chile soccer tickets are available on sale.
Here is upcoming Chile national football team schedule as below:
Price for the Chile soccer tickets is shown in EURO or USD.
Note: There are no hidden booking fees, no service charges and no other fees but the shipping charge which is sometimes free when self pick-up is available.
Update on July 2015 -- Chile beat Argentina and Lionel Messi by penalty shootout to claim the 2015 Copa American champions in their home soil.
The Guide to Chile Soccer Tickets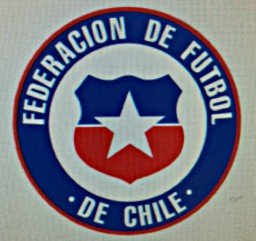 Chile national football team, represents the Federation de Futbol de Chile, the nickname is called "La Roja", known as the host nation of the 1962 FIFA World Cup tournament plus have appeared in FIFA World Cup tournaments for total 7 times (1930, 1950, 1966, 1970, 1974, 1982, 1998, 2010).
Chile had been 4-time finalists of Copa American tournaments.
I found Chileans soccer strategy very funny and interesting because Chile national soccer teammates who had eaten Swiss cheese before they played against Switzerland, had eaten spaghetti as their dinner meals before they faced Italians team, and had drank vodka before playing against the Soviet Union, it turned out Chileans successfully have beaten Switzerland, Italy and USSR! And Chileans had drunk coffee before they played against Brazil in semi-final match, it didn't work well for Chileans, and they lost to Brazil and Pele at the end of this match.

Shop early and purchase Chile national soccer tickets online with PayPal MasterCard or credit card or debit card.
Latest Chile Soccer News
As for Chile football tickets in Spanish, visit Boletos para Chile Selección Nacional de Futbol.
SoccerTicketShop | World Football Tickets | Chile National Football Team
SoccerTicketShop and OneMoreTickets act as an intermediary between buyers and ticket sellers (defined below) to facilitate the purchase and sale of Chilean national football match tickets, and as such is not directly involved in the actual ticket sale transaction between the buyers and TICKET SELLERS. All sales are final. As tickets sold through this SITE are often obtained through the secondary market and prices are determined by the individual ticket seller, the prices for tickets may be above or below face value.