Buy Camp Nou Tour Tickets
The Guide to Camp Nou Tour Tickets
CAMP NOU TOUR TICKETS
:
Barcelona offers many great tourist attractions. Of course, Camp Nou stadium is one of the most popular tourist attractions in Barcelona. The fact is because Camp Nou stadium attracted about 1.2 million tourists per year! You'd notice someone wearing a FC Barcelona jersey whenever you walk thru the streets!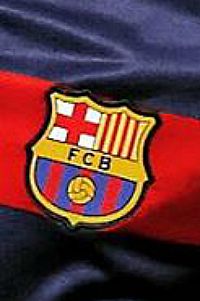 Barcelona's Camp Nou, is currently named as a football stadium located in Catalonia, Spain. It is the official home of Futbol Club Barcelona (FC Barcelona) since 1957. This FCB stadium could fill 96,000 soccer fans if the tickets for all seats have to be sold out. FIFA realizes Camp Nou as one of the largest football stadium in Europe and also the 11th largest stadium in the World based on capacity size.

Camp Nou have a very rich Catalan history where these soccer matches of the 1982 FIFA World Cup tournament, the 1992 Summer Olympics, the 1999 UEFA Champions League, and both La Liga / Copa del Rey already had been hosted.

When you visit this FCB stadium, you have easy access to the Camp Nou museum where many memorabilia, jerseys, trophies, and pictures of the greatest football players such as Johan Cruyff, Diego Maradonna, Romario, Ronaldo (Brazil), Ronaldoinho, and current Lionel Messi are shown. You would feel so amazing to view the beautiful soccer field from the fan's seat location, visit the player's dressing room, and at last, I bet you would feel so great to walk on the pitch! And Camp Nou tour tickets will enable you to cherish great times and great experiences of Camp Nou tour in your life!

Be sure to travel to Camp Nou Stadium when they have no football match on the day.
You can check for Hotel Accommodation on right column if you want to stay at hotel that not far from this world-class soccer stadium.
By the way - Read the reviews about Camp Nou stadium on TripAdvisor site.
Latest Camp Nou Tour News
SoccerTicketShop | Spanish Football | FC Barcelona