Buy Burnley FC Tickets
Burnley FC tickets are available for sale.
Here's upcoming Burney FC schedule as below: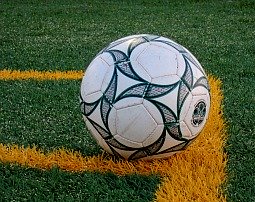 ---
Note: Price for the Burnley football match tickets for Barclays Premier League (EPL), League Cup and FA Cup is shown in either GBP or EURO. There are no hidden booking fees, no service charges and no other fees but shipping charge which is sometimes free when self collection is available.
The Guide to Burnley FC Tickets
Burnley F.C., is one of professional English football clubs is based in Burnley, Lancashire, found in 1882, that's one of the oldest football teams in England. Burnley's famous nickname is "The Clarets"; they are currently playing their home football matches at the Turf Moor Stadium since 1883, Burnley is only professional football club that have not changed the football venue since they were founded in that year.
Burnley FC's major achievements were 1-time winner of the English FA Cup (1914) and 2-time winner of English Division One League (1920, 1960).
They currently engages the long-history football rivalries with Preston North Ends and Blackburn Rovers.
Football tickets for Burnley vs. EPL powerhouses such as Arsenal, Manchester United (MUFC), Man City (MCFC), Liverpool (LFC), and Chelsea at the Turf Moor should be in hot demands!
SoccerTicketShop is where you could shop and book your Burnley football match tickets online for EPL, FA Cup and CapitalOne vs. Aston Villa, Birmingham, Blackburn, Blackpool, Bolton, Cardiff, Crystal Palace, Everton, Fulham, Hull City, Newcastle United, Norwich, QPR, Southampton, Stoke City, Sunderland, Swansea City, Southampton, and Tottenham Hotspur. West Bromwich, West Ham, Wigan Athletics and Wolverhampton Wanderers.
Note: PayPal MasterCard, other credit card or debit card is accepted for your ticket purchases.
SoccerTicketShop | English Football Tickets | Burnley Football Tickets
SoccerTicketShop acts as an intermediary between buyers and ticket sellers (defined below) to facilitate the purchase and sale of English football match tickets, and as such is not directly involved in the actual ticket sale transaction between the buyers and TICKET SELLERS. All sales are final. As tickets sold through this SITE are often obtained through the secondary market and prices are determined by the individual ticket seller, the prices for tickets may be above or below face value.