Buy Bosnia Football Tickets

Bosnia football tickets are available for sale.
Here's upcoming BIH schedule as below: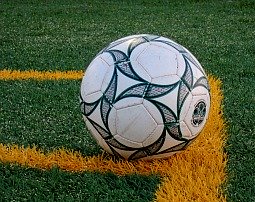 Price for the BIH soccer match tickets is shown in EURO.

Note: There are no hidden booking fees, no service charges and no other fees but shipping charge which is sometimes free when self collection is available.
Latest BIH News
Update on October 2013:
No Surprise! Bosnia finally earned the first historic trip to the 2014 FIFA World Cup tournament.

Update on January 2012:
Bosnia had been drawn into the 2014 FIFA World Cup qualifiers with Greece, Slovakia, Latvia, Lithuania and Leichtenstein.
The Guide to Bosnia Football Tickets
The Bosnia and Herzegovina (BIH) national football team is known as the former Yugoslavia national football team in the past years until year 1992. Bosnia-Herzegovina football team did not participate in FIFA World Cup and Euro Football Championship matches until year 1998. Bosnia is hosting their international football matches at their home venues (Asim Ferhatovic Hase Stadium, Sarajevo; Bilino Polje, Zenica and Grbavica, Sarajevo).
Bosnia had been to FIFA World Cup qualification campaigns (1998, 2002, 2006, and 2010) and played total 38 soccer matches (15 Won 16 loss 7 draw). As for UEFA Euro football championship qualification match records showing they won 17 matches and lost 18 and tied 7 matches.
Bosnia made playoffs for the 2010 FIFA World Cup qualifier and the Euro 2012 qualifier; unfortunately they lost to Portugal twice. But it showed that Bosnia was so close enough to earn trip to either FIFA World Cup or UEFA European Championship tournament one day!

PayPal MasterCard or credit card or debit card is accepted for Bosnia national football team ticket purchases.
SoccerTicketShop | World Football Tickets | Bosnia National Soccer Team
SoccerTicketShop acts as an intermediary between buyers and ticket sellers (defined below) to facilitate the purchase and sale of Bosnia national football match tickets or BIH soccer tickets, and as such is not directly involved in the actual ticket sale transaction between the buyers and TICKET SELLERS. All sales are final. As tickets sold through this SITE are often obtained through the secondary market and prices are determined by the individual ticket seller, the prices for tickets may be above or below face value.