Belgium Soccer League Tickets
Belgium Soccer League tickets are available for sale.
Here's upcoming Belgium Pro League schedule as below:
Note: There are no hidden booking fees, no service charges and no other fees but shipping charge which is sometimes free when self pickup is available.
Price for Belgian soccer league match tickets are in GBP or EURO.

About Belgium Soccer League Tickets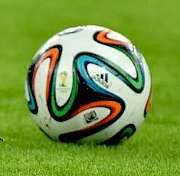 Founded in 1895, the Belgian Pro League is called Jupiler Pro League, the highest level football league for 16 professional football clubs in Belgium.
The winner of Belgian Pro League will be automatically qualifying for UEFA Champions League competition next season.
There two powerhouses out of 16 football clubs are RSC Anderlecht from Brussels and Club Brugge KV from Bruges. It's had been so amazing to watch both of them had dominated Belgium Soccer League seasons since early 1980s. These professional soccer matches had been so passionate and emotional in Belgium.
If you are one of football lovers or tourists who wanted to watch professional soccer match in Brussels or Bruges, You shall shop early ahead of time and buy tickets to the Belgium Soccer League soccer match. PayPal MasterCard, other credit card or debit card is accepted.
SoccerTicketShop is where you can buy tickets for Jupiler Pro League football matches with confidence because they offer 100% ticket guarantee and 100% safe / secure online purchase transaction.
SoccerTicketShop | Belgium Football League Tickets
SoccerTicketShop acts as an intermediary between buyers and ticket sellers (defined below) to facilitate the purchase and sale of Belgian soccer match tickets, and as such is not directly involved in the actual ticket sale transaction between the buyers and TICKET SELLERS. All sales are final. As tickets sold through this SITE are often obtained through the secondary market and prices are determined by the individual ticket seller, the prices for tickets may be above or below face value.