Booking AFCB Tickets
AFCB tickets are available on sale.
Here is upcoming AFC Bournemouth schedule as below: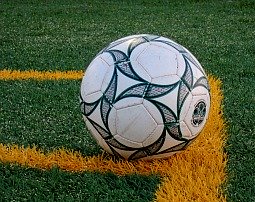 Note: Price for the AFCB match tickets is shown in either GBP or EURO.
The Guide to AFCB Tickets
AFC Bournemouth, known as AFCB, is one of the English professional football clubs is located in Bournemouth, Dorsey, that's the SW coast of England, about 100 miles away from London.
Found in 1899, that's one of the oldest football teams in England. Their famous nickname is "The Cherries"; their current home football field is called Dean Court (former Vitality Stadium).

Their only achievements were winning English league Championship in 2014-2015 season and earned promotion to the Barclays Premier League for first time.

Football tickets for AFCB vs. EPL giants such as Arsenal FC, Manchester United FC, Man City FC, Liverpool FC, and Chelsea FC at the Dean Court should be in hot demands! 

AFCB is scheduled to be playing home - away football matches vs EPL foes such as Aston Villa, Birmingham, Blackburn, Blackpool, Bolton, Crystal Palace, Everton, Fulham, Newcastle United, Norwich City, QPR, Southampton, Stoke City, Sunderland, Swansea, and Tottenham Hotspur. and West Ham.
SoccerTicketShop | English Football Tickets | AFC Bournemouth
SoccerTicketShop acts as an intermediary between buyers and ticket sellers (defined below) to facilitate the purchase and sale of football match tickets in England, and as such is not directly involved in the actual ticket sale transaction between the buyers and TICKET SELLERS. All sales are final. As tickets sold through this SITE are often obtained through the secondary market and prices are determined by the individual ticket seller, the prices for tickets may be above or below face value.